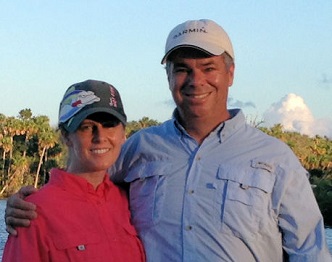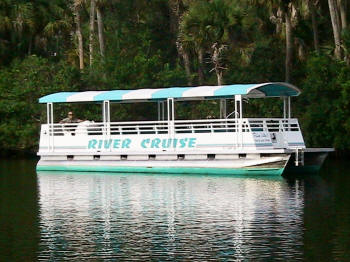 The River Lilly is a 34-passenger pontoon boat, licensed by the U.S. Coast Guard and owned by Eddie and Stephanie Hamrick. Eddie is a U.S. Coast Guard licensed Captain. They cruise on parts of the river so wild they were used in the James Bond film, Moonraker, to represent a tributary of the Amazon. It  is on the same waters used by early settlers and Native Americans. Each trip is different, but you're sure to see alligators, turtles and lots of native birds, maybe even playful otters or gentle manatees.
Cost:                $23.00 (limited to 34 passengers)  
Tours:              11:00 AM (1 1/2 hour tour)
Lunch:            After tour – location to be determined.
CARPOOL:  Depart at 9:30 AM sharp 
West – Wellington Community Center Parking lot
East IHOP 6708 Forest Hill Blvd
Contact:  Terrianne Tuskes  561-346-2617  or email petmother@aol.com