Academic Scholarships
For the past several years, Wellington Garden Club has awarded scholarships to students studying horticulture and environmental sciences at local colleges and high schools. Successful fund raising events have provided the means to fund these scholarships. We are proud to be able to make a difference in these students' lives. For more information on College Scholarship Instructions and Applications, please go to the links:
College Scholarship Instruction Form – Please CLICK HERE
College Scholarship Application/Financial Aid Form – Fillable – Please CLICK HERE
 In order to fully utilize the fillable form you will need a copy of Adobe Acrobat.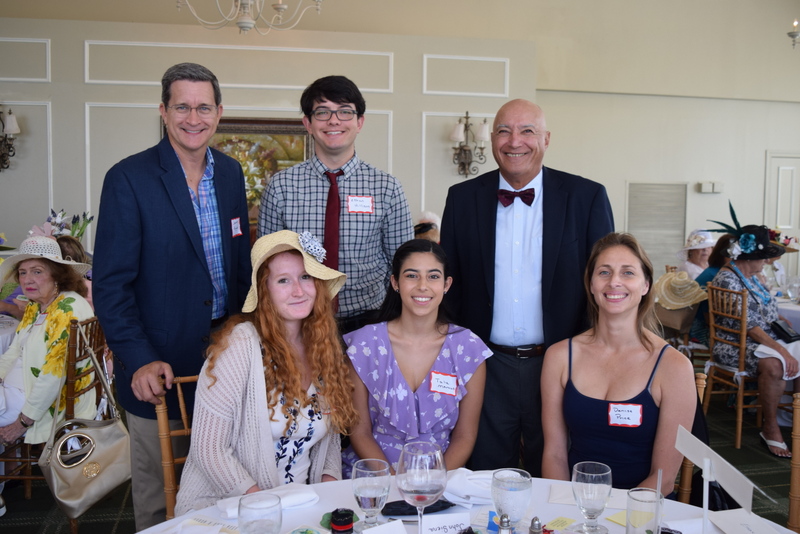 2019 Scholarship winners were awarded $1,000 each at the annual Spring Luncheon.
Standing – L to R:  James J. Rigolo, Teacher, Wellington HS; Ethan R. Hillson, Student – Awardee
John Siena, WGC Scholarship Committee Chair                  
Seated   – L to R:  Georgia Brooks, Talia Marcus, Denise Price, All Student – Awardees