Around & About Event
Million Orchid Project at Pine Jog Environmental Center
followed by
Marjory Stoneman Douglas Everglades Habitat
Thursday, October 19, 2017
Pine Jog Environmental Center:   6301 Summit Blvd., West Palm Beach, FL
Marjory Stoneman Douglas Everglades Habitat:  3491 Flying Cow Ranch Rd., Wellington, FL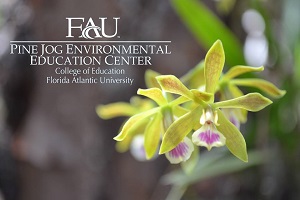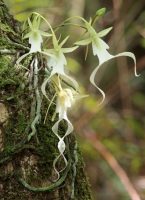 Learn about the Million Orchid Project at FAU's Pine Jog Environmental Center and the propagation techniques used to gather and cultivate microscopic orchid seeds under fluorescent lights in their state-of-the-art laboratory. The orchids are later transplanted into trees in designated areas.  After leaving Pine Jog, we'll travel to the Marjory Stoneman Douglas Everglades Habitat to learn about the orchids from Pine Jog that were transplanted to the WGC native plant garden last summer by Pine Jog staff and Wellington Garden Club volunteers.
Cost:                Free
Tour:               10:00 to 11:00 AM
LUNCH:            Optional – Eat at local restaurant.
CARPOOL:
West – Wellington Community Center Parking lot: Leave 9:30AM Sharp
East — IHOP 6708 Forest Hill Blvd: Leave 9:30AM Sharp
Contact:  Terrianne Tuskes  561-346-2617 or email petmother@aol.com